Part 2 of 'Get to know our partners: IGNITX'!
This time we are joined by Vanessa Sales, mentor of one of our MISM students, Leticia.
(If you would like to know what the ESBS x IGNITX collaboration is about, head over to Part I of the series!)
Vanessa forms part of the advisor team at IGNITX, an organisation composed of an international team of sport games experts who specialise on consultancy services and offer active and integrated project delivery support. She is also a seasoned professional with 18+ years of experience in sport, events, and project management.
The collaboration between ESBS x IGNITX has developed into a 5-month pilot mentorship programme, through which 10 MISM students have been selected to receive mentorship from the IGNITX team – so far, so good!
In this interview, she tells us about the mentorship programme, her first impressions, how she sees the future of the industry for current sport business students, among other things.
Thank you, Vanessa!
ESBS: In your own words, what is the aim of this mentorship programme and how can students benefit from it?
Vanessa: In my view, this mentoring programme is a unique opportunity to provide to the students with a supportive connection with an event expert, allowing them get a more practical view of the experiences and challenges of the business, opening their minds for new ideas and getting direction on skills and knowledge required in order to succeed in this field.
Giving the opportunity to the students to connect with more experienced professionals is extremely helpful for their career path and with no doubt can help them to be more clear on what it takes to be a professional in this industry. Setting expectations and realistic goals with a bit more clarity can be so beneficial to the students, who most of the time are unsure of which should be their first step once they conclude the degree.
Not only that, but the mentees can also benefit from expanding their network opportunities as indirectly the mentors can introduce the students to other professionals of the industry.
Personally, I also see this programme extremely beneficial for my own personal development as a mentor, improving my leadership and communication skills, as well as active listening and empathy.
ESBS: The programme has been running for a month already, what has been the overall first impression?
Vanessa: Promising! My overall first impression is that this programme has an enormous opportunity to grow, to involve more students and more mentors in the upcoming cycles.
It has been great so far to interact with other mentors through our regular meetings and WhatsApp group to exchange ideas, concerns, best practices and any thoughts that can help further the development of the mentees. I also had the first meeting with my mentee and it was excellent to know more about her background, aspirations and goals.
ESBS: What are the goals you wish to work on achieving with your mentee, Leticia?
Vanessa: Leticia is extremely passionate about sports and as a multipotential student, has multiple interests and talents. My goal is to ensure she can have a proper understanding of all those talents and to catalyze it into her job search and interviews she will go through.
She is also really into meaningful work, which is so aligned with my view. Therefore, my goal is to whenever possible, bring to her some reflections if the jobs she is searching or applying for are attending those criteria.
All of this requires balance and patience, as it is understandable that the ideal job may not be shown immediately, as long as she can be clear of her aspirations, of her short, mid and long-term goals, she will definitely succeed and grow in her career.
ESBS: Regarding labour insertion in the sport events sector, what is the current state of the industry? What do you see as opportunities and challenges for students today?
Vanessa: The sports events sector has a wide range of industries and opportunities for professionals willing to join this sector, which includes but not limited to event organizations, national and international federations, sport clubs and fitness.
Particularly, I see tons of opportunities on fan engagement, as there is an increase on the focus of the client experience in the events. Sports organizations are placing a greater emphasis on fan engagement through social media and other digital platforms, creating opportunities for students with skills in marketing, social media, and content creation. Advances in technology are also driving innovation in the sports industry, with opportunities in areas such as sports analytics, virtual reality, and esports.
The number one challenge I see is the limited job security, as many jobs in the sports industry, particularly entry-level positions are temporary or seasonal in nature, which can create challenges for those seeking stable employment.
The sports industry is also highly competitive, and students may face challenges in finding job opportunities in their desired area of specialization on the short term.
Finally, COVID-19 pandemic thought us a tough lesson on how an unforeseen situation can bring a lot of uncertainty, particularly in terms of event planning and scheduling, as well as collective layoffs.
To conclude, students interested in pursuing careers in the sports sector should be prepared for a dynamic and competitive industry that offers great opportunities, but also challenges to be addressed. It may be valuable to develop a diverse skill set that includes being adaptable, having an open mind and be able to embrace changes.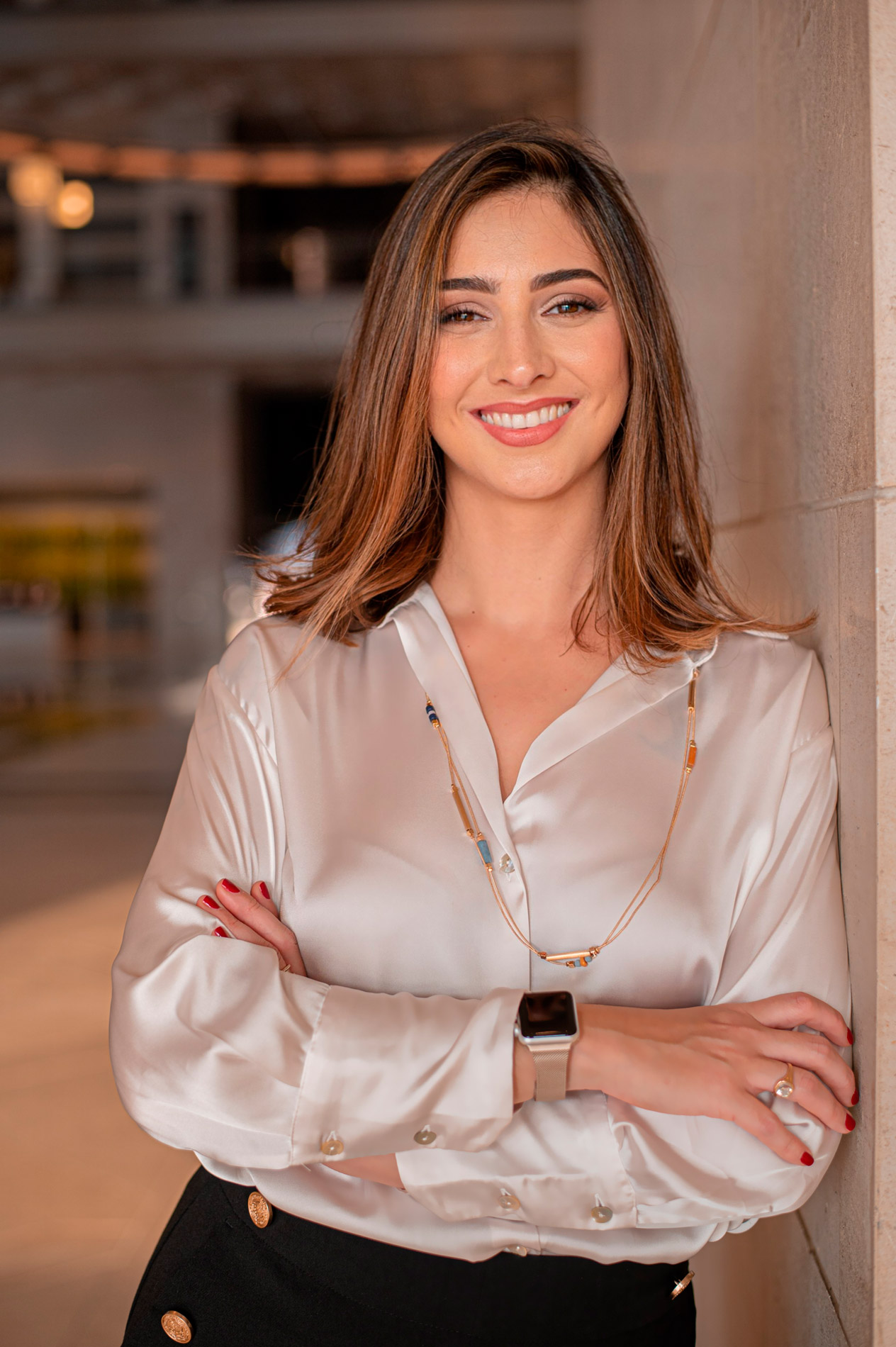 About Vanessa Sales:
18+ years of experience in Sport, Project, and Event Management, involved in Planning and Operational roles in some of the major international events projects such as the FIFA World Cup – Qatar 2022, Tokyo 2020, and Rio 2016 Olympic and Paralympic Games.
Started my career within the Paralympic Sports in Sao Paulo-Brazil, was involved in the Rio 2016 Olympic and Paralympic Games Project under the Sports Department since the bid phase. Worked for Brazilian Olympic Committee for 2 years when got the opportunity to join Tokyo 2020 Sport Team who stayed there for almost 2 years.
During COVID-19 time, I transitioned to the FIFA World Cup Qatar 2022 in charge of Integration Programs under Host Country Planning and Integration Department, where I'm until the end of this month (April/23)
Going through the excitement, passion, but also challenges to work in some of the greatest sports events on the planet myself, being an expat on two of them, I decided that was time to bring a new perspective to my career, so I focused on qualifying myself to be able to contribute with the Major Events Business from a new lens.
A Master's degree in Positive Psychology and a Life Coaching certification later, I have founded my own business Vanessa Sales | Career Growth Coaching and Consultancy and have been now coaching and mentoring other Major Events professionals to reflect on the next steps of their careers, ensuring those movements are aligned with their life values and long-term goals, which for me is the true growth on the career.

Follow IGNITX: