Thinking of moving to Madrid to study? Do you want to know which are the best neighbourhoods for students?
Our academic coordinator, Miriam Orellana, who was born in Madrid, tells us about the best neighbourhoods near or adjacent to the school for students.
ESBS Madrid is located in the heart of the capital, in the beautiful and emblematic Barrio de las Letras, 5 minutes from Atocha station and 2 minutes from the Estación del Arte station. Therefore, it is perfectly communicated with the rest of the city.
Even so, there are neighbourhoods that can be key depending on your preferences and budget.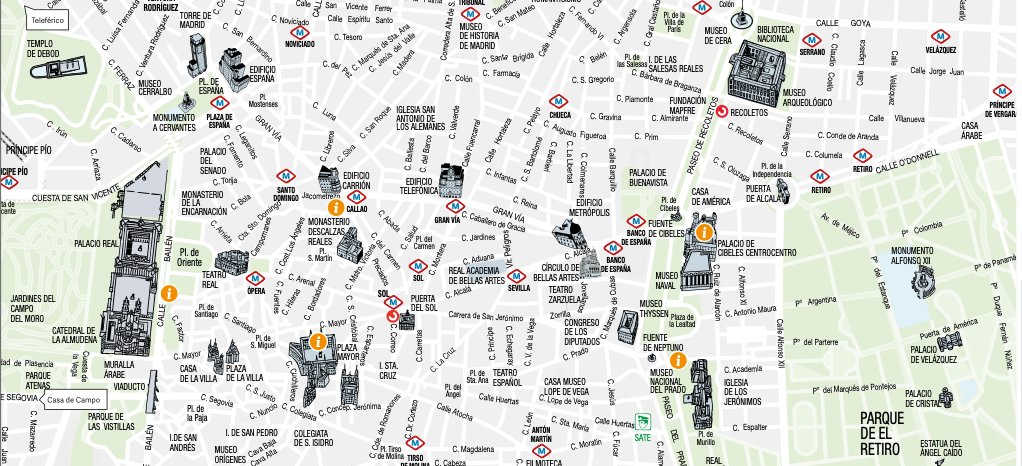 Central neighbourhoods (higher budget):
–El Retiro: walking distance to school and it is also the location of Madrid's most famous park of the same name.
–Lavapiés: a multicultural, lively neighbourhood with medieval streets. Full of restaurants, markets, and nightlife.
–Delicias: South of the school, this is a family neighbourhood, although centrally located. You can find both tapas bars and neighbourhood greengrocers.
–Pacifico: area adjacent to the Atocha train tracks and south of the Retiro Park. Also with a lively atmosphere, bars, bookshops and cafés.
–Chamberí: Madrid's classic neighbourhood, with luxury shops, boutiques and museums. Residential and traditional area.
Popular (cheaper) neighbourhoods and areas:
–Chamartín: north of Madrid city centre, this area includes several neighbourhoods such as Azca, Cuzco, Tetúan and Valdeacederas. This is a very good option as the school can be reached in 30 minutes by public transport, as well as being an area populated by students and families. It is a very diverse area, with supermarkets, restaurants, and bistros, close to the bus station and Chamartín train station.
–Malasaña: trendy and modern area, also populated by students. Vibrant neighbourhood full of vintage shops, patisseries, cafés, and nightclubs.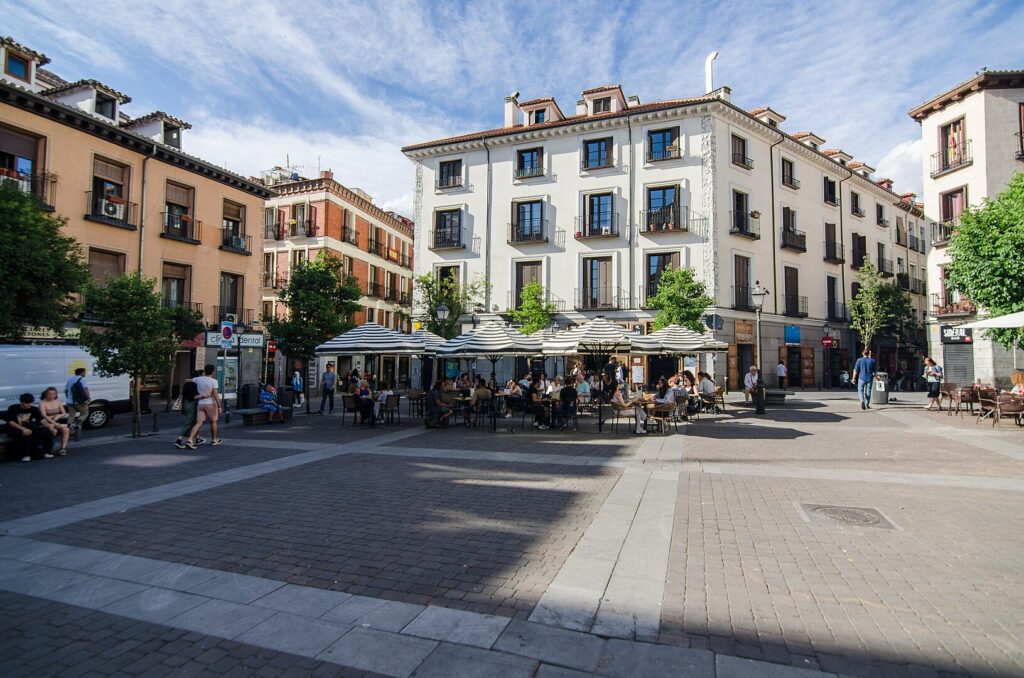 Areas outside of Madrid centre (more economical and well communicated):
–Latina (Puerta de Ángel): beautiful residential and commercial area, adjacent to Madrid river, perfect for outdoor sports and living in a quieter area.
–Leganés, Alcorcón y Getafe: these municipalities are towns that have ended up joining the Madrid metropolis. These are "villages" chosen by students who prefer to live in the suburbs for a cheaper price. Good direct train connections to Atocha.
Below you can see Miriam's explanatory video, good luck in your search!
Images:
Image 1: copyright esmadrid.com
Image 2: de Jeff Hitchcock – https://www.flickr.com/photos/arbron/52930215837/, CC BY 2.0, https://commons.wikimedia.org/w/index.php?curid=132618672